Legal Information is for everyone, yet for most people it is not accessible. As lawyers we can change this. You can fix the fine print barrier with user-friendly visual communication.


Legal Visuals are used by legal professionals in business, courts, government, public institutions, and private practice. We have 15 years of experience in training and design.


Learn how to translate your legal information into infographics, charts, and other visual frameworks for the people you work with. Stand out with this unmissable skills set!
Welcome & why lawyers need visual communication skills
What others say:
"Be the most referred lawyer in town not just for your legal prowess, but also for your ability to connect and communicate with your clients in the way that works best for THEM. Susanne's course illuminates all that a user-centric approach to legal communication will do for your clients. In her well-structured, right-sized, highly visual curriculum, she takes the blinders off and equips you to be a much more powerful communicator. Take this course…the world needs more lawyers who communicate like this!" ~ Lisa Arora, visual mediator at Big Time Visual in Canada.
OUR COURSES
in Visual Communication for Legal Professionals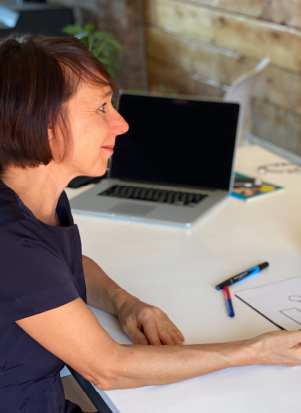 Susanne van der Meer
founder & instructor
lawyer, legal information designer, trainer,
author, philosopher, visual artist
Dutch roots • located in Colorado, USA
Check your inbox to confirm your subscription